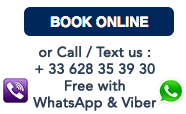 Paris by Scooter in collaboration with Hidden Gems offers you a service of Vespa rentals as well as custom and private tours of Paris and to Versailles by Vespa Scooter.
Immerse you and your family, friends or group into the core of Paris and follow your French guide to take your mind and heart to places of historical, cultural and artistic interest to ensure that your stay is a most exciting and memorable one.
Because we are 100% focus on your safety & your discovery of the City, All our Vespa Scooters Tours are private all year around. YOU can decide to have a break & see a special shop, the monument you heard about, or the lovely French park recommended by your friends…



With Paris By Scooter, no need to share your tour and waste your precious time : YOU can be an actor of your visit. Not a follower. No crowds, save time, just fun !
Our Vespa scooter rentals start at 50€ and our Paris City tours at 149€  and include your Vespa scooter delivered/picked-up at your hotel in Paris.
Paris By Scooter
Reviewed by …
Lea L, Ontario, Canada : " the BEST way to see beautiful Paris ", 5 stars

Pam J, Perth, Australia : " Most memorable thing to do in Paris! ", 5 stars

Lindsey S, Illinois, US : " This tour should be your #1 choice!!! ", 5 stars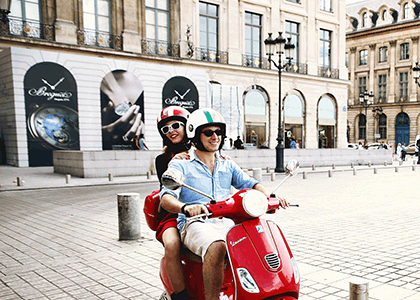 You may have planned to stay in Paris just a few days, maybe even overnight. If your time is limited and you wish to discover all the "Paris Must see" in 3 hours, this memorable Tour of Paris by Vespa scooter is for you!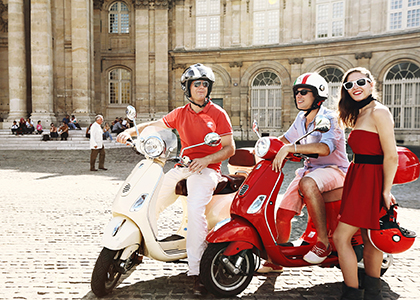 Because it is a real challenge to see all what Paris has to offer, our Paris in a day Tour by Vespa scooter is designed to show you the entire Paris in one day… Monuments, Museum, Parks, Bridges, Fountains…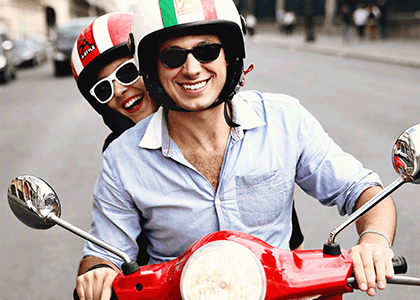 This Scooter Tour is a great opportunity for the lovers of the French movie Amélie Poulain to discover some of the real places where the story took place & to see the real Paris. During this tour, you'll see the real life of the Parisiens…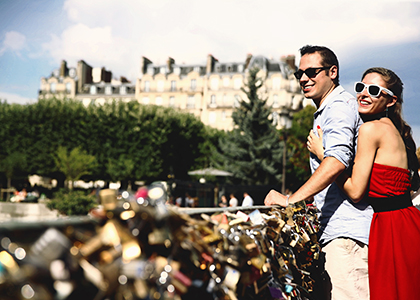 Paris Versailles Tour by Vespa
Experience a day trip from your hotel in Paris to Versailles by Vespa. Take the road used by The French King to reach Versailles. See the city and take a secret entry to drive along the 2000 acres of the park!