We met Lydie Thomas, who love Paris sightseeing. She is the author of "Your Guide to Visit Paris for Free" and "Your Guide to Visit San Francisco for Free". She was born and raised in France and now has the chance to live in Northern California with her husband and her two daughters. Summers are spent going back to Europe to visit the old continent to spend time with family and friends as well as exploring new adventures to share with her readers.
Paris offers plenty of free activities, curiosities, monuments, and museums. Lydie has all of them detailed in her book 'Your Guide to Visit Paris for Free'.
Lydie picked 5 places to sightsee while driving around the City of Light on your vespa scooter :
Paris sightseeing n°1 – Oldest house in Paris
51 rue de Montmorency, 3rd arrondissement
This building built in 1407 was the home of Nicholas Flamel (1330-1417), an alchemist mentioned in Harry Potter and the Philosopher's stone and the Da Vinci Code books.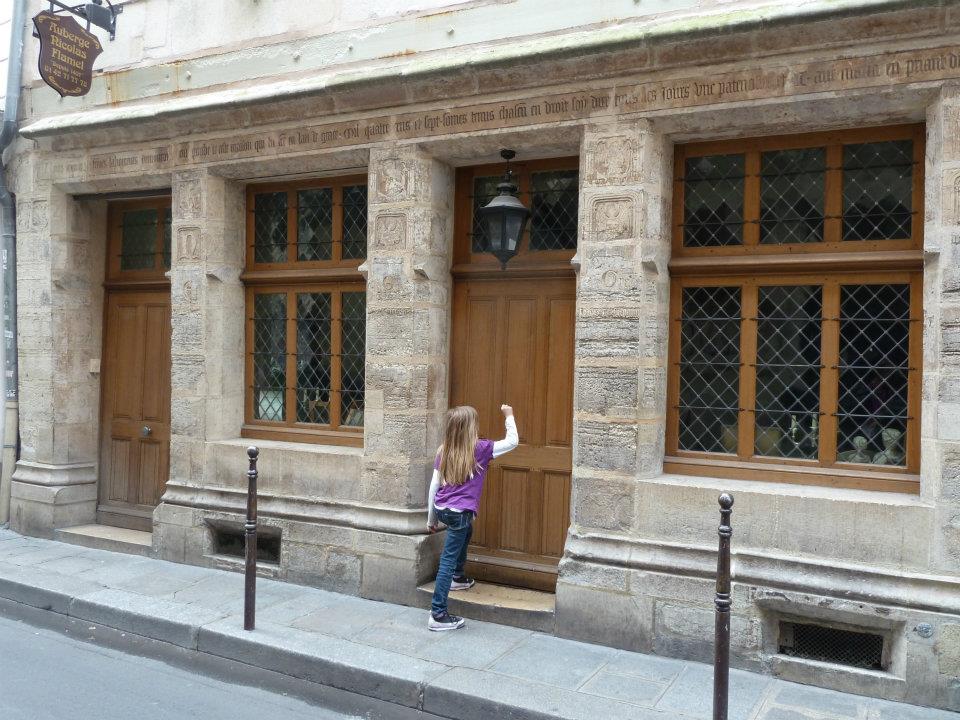 Paris sightseeing n°2 – Medieval Houses
11-13 rue François Miron, 4th arrondissement
Admire two 14th century half-timbered houses, a rare vision in Paris. They will leave you with a glimpse of what life may have been like at that time.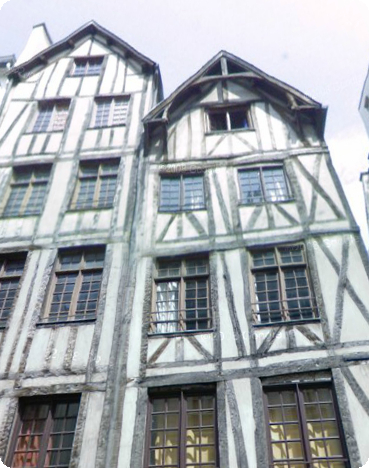 Paris sightseeing n°3 – Arènes de Lutèce / Lutèce Arena
47 rue Monge, 5th arrondissement
Open every day from 9 am to 9:30 pm during the summer. 8 am to 5:30 pm during the winter.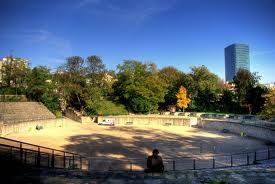 Did you know that Paris (formerly Lutèce when France was La Gaule) had an amphitheater? It was discovered in the 1860 and is now a public park. With the Thermes de Cluny, the Arènes are the only vestiges of the Gallo-Roman period left in Paris. You will see remains of the bleachers, the entrance of the animal cages, and podiums. Skip it if you have been to Rome, it does not even compare. I myself visited the Arènes only recently. It is out of the tourist way, but while going there, you will get a chance to walk into a very different Paris, where tourists rarely go. The Arènes are really pleasant, children will be able to play and run around. Bring a picnic.
Paris sightseeing n°4 – Clos Montmartre / Montmartre Vineyard
Corner of the rue des Saules and rue Saint Vincent, 18th arrondissement
Visit the only vineyard in Paris. If you visit Paris in October, you can enjoy the Fête des Vendanges when grapes are being harvested.
Tours are free (tasting is not) and you need to contact the Montmartre Office de Tourisme for tours. Contact accueilmontmartre@noos.fr or call 01 42 62 21 21 for inscriptions.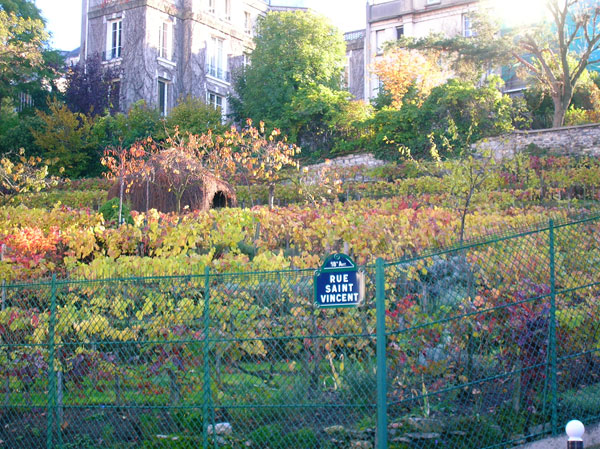 The famous cabaret Le Lapin Agile is at the bottom of the vineyards. Le Lapin Agile has also hosted famous artists: Picasso, Appolinaire, Braque, Derain, Utrillo, Caran d'Ache, etc.
Paris sightseeing n°5 – Take a break at the Parc Monceau
Boulevard de Courcelles, 8th arrondissement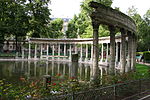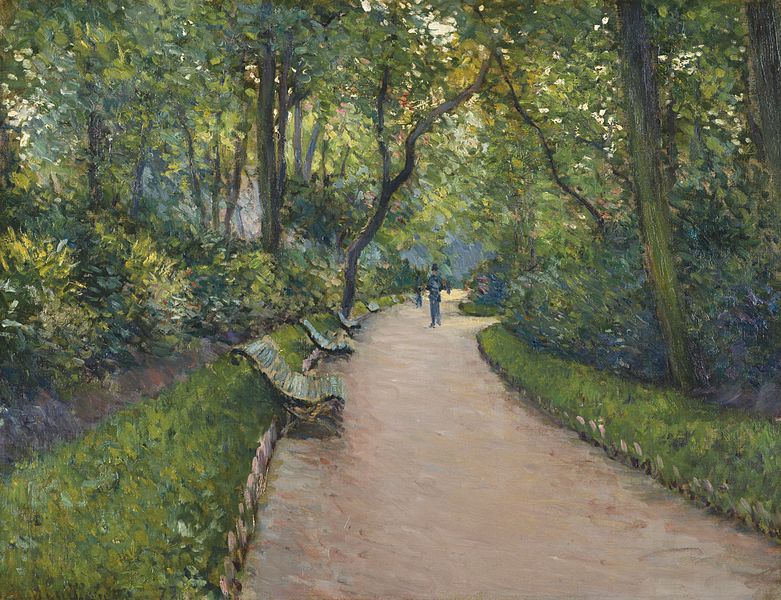 The rotunda, the lake, lawns and gardens, shaded alleys, sculptures, trees, children's playgrounds and concession stands will make the perfect place to have lunch after a busy morning.
This is where Andre Garnerin landed from a hot-air balloon using a parachute for the first time in history (1797).
You are wondering what to see in Paris and want to know more Places to visit by Vespa scooter in Paris ?
Visit the Lydie 's website www.visitparisforfree.com to check out book updates and blog posts.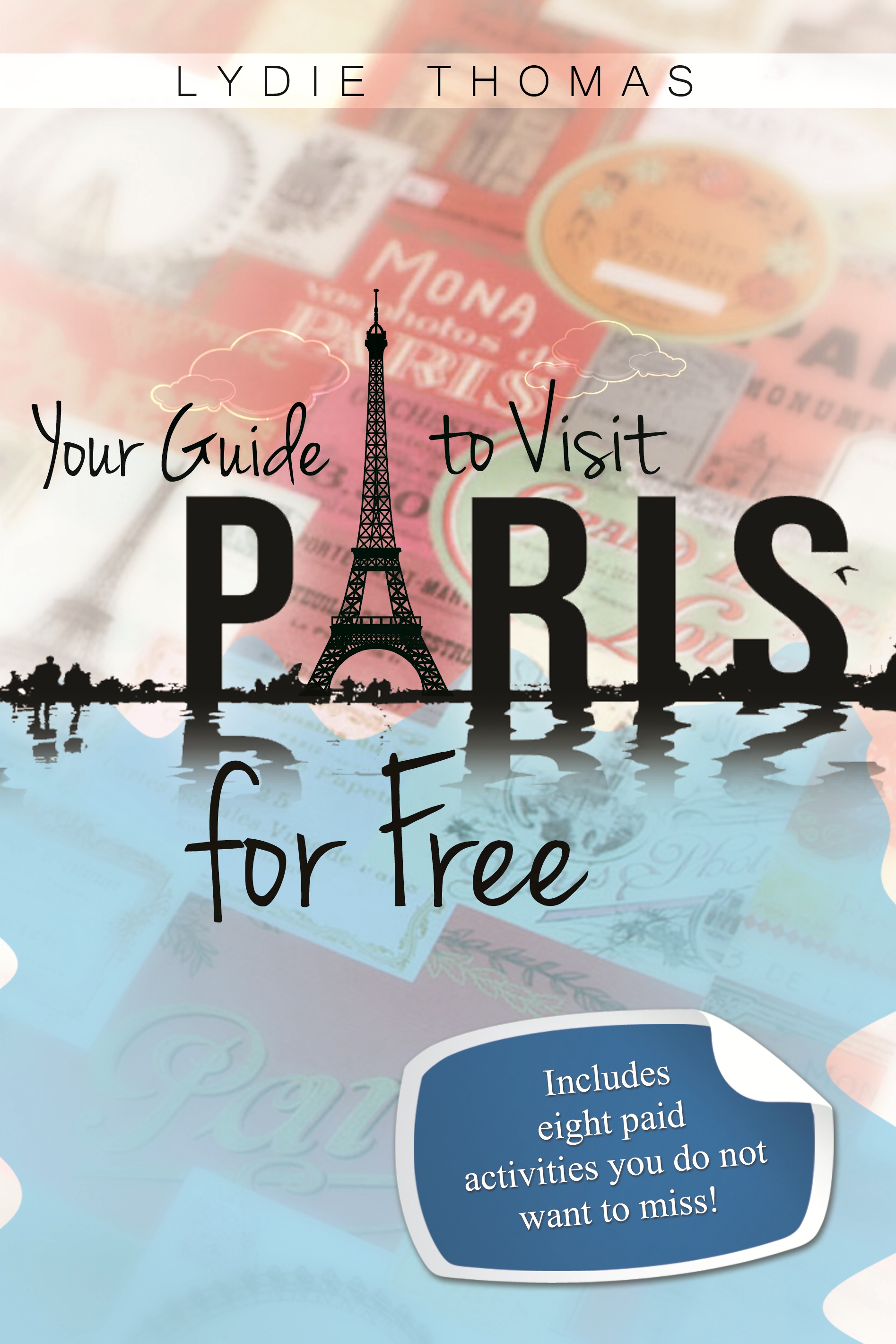 Want to meet the Author of Your Guide to Visit Paris for Free ?
Follow her on Twitter: @lydiethomas . She is also a Superoo elite reviewer for Trekaroo, her favorite source of reviews from parents about Paris sightseeing and great spots to visit with kids.
—————————————————————————————————————-
If you are looking for a nice way to visit Paris, why not consider a Paris sightseeing by scooter. We offer Paris scooter rental and Tours. Visit us at 2 Wheel Tours Paris by scooter.